Miami Based Film Producer, Celia Evans set to screen latest release at Cannes Film Festival. She discusses international film production and women in film.
Celia Evans, owner of Sea Star Films, Miami based film production expands her production portfolio with a full-length documentary about the largest wedding planner in the world.
Miami Beach, FL – Celia Evans is the industrious owner of Sea Star Films a full-service film and video production company based in Miami Beach. The company shoots in the U.S. and internationally, establishing itself in just over a decade as a culturally diverse and multilingual corporation that handles all media from conception to completion.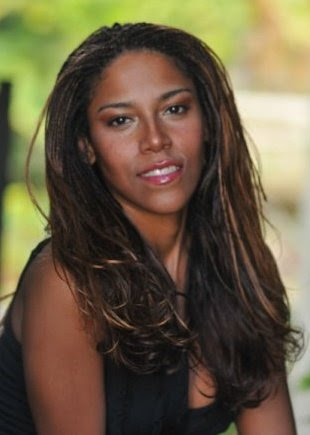 Celia started out as a writer, and worked in the music and finance industries after law school. She quickly realized that she was great at sales and sales are the basis for film and commercial projects. With Sea Star, Evans has always emphasized an international approach, with a goal to develop stimulating, aspirational media, that reaches a global audience. "I've been filming fashion weeks in Europe and New York for over a decade for international broadcast" says Evans "and I've seen the demand for all types of international content grow".
Her production career started with commercials, the first big break being the opportunity to become the go-to production company for Lamborghini, which immediately opened doors. The company then moved into TV show territory, launching a much-coveted style program called PlanetFashionTV, that went behind-the-scenes at fashion weeks, runway shows, and luxury events throughout the world.
Evans finds that Miami is the perfect place for her company. She served on the government appointed Film and Entertainment Advisory Board for Miami Dade County for 4 years. "I based my company in Miami because it is the new big media market. It's extremely diverse and international, and there is vibrancy here. There is a artistic revolution exploding in Miami, and at the same time it's so much more financially accessible than NY or LA."
Now, Sea Star is proliferating its portfolio with a full slate of compelling new releases including
The Ultimate Wedding Planner, Sea Star's first full-length documentary. It was directed and produced by Evans. It spotlights famed and unconventional Japanese weddings guru Yoshi Nojiri. It will be released at this year's Cannes Film Festival. Nojiri was the youngest person in Japan to take a company public and the company was this one-stop shop for luxury wedding planning. His rapid rise to success speaks to the never-ending passion that people around the world have for the perfect wedding. Nojiri's company now makes an incredible 22,000 weddings a year. The documentary profiles Nojiri and features he and his team working on American celebrity weddings.
Evans met a representative of Nojiri, while filming Milan Fashion Week a year ago, and thought the story of the largest wedding planner in the world was compelling so she took off to Japan, Hong Kong, Bali, and Hawaii following this Japanese wedding planning company.
It was difficult because there were many times when no one spoke English and Evans being African American found herself in some remote places in Asia where very few African Americans have ever been. Says Evans "This film was interesting to me as a Black person and an American getting an up close and personal introduction into Asian culture. First there was the very real hierarchy between women and men. Also I think Asian people are fascinated by African Americans and automatically assume that we're trendy and cool. I thought that was great! "
She shot with fifteen different DSLR and Sony cameras and a film crew from around the world. The international film crew she used was from Asia, Latin America and America. " It was a mini United Nations". The film was shot in English and Japanese with English subtitles. Evans is excited about the role of women in film today.
"It's a great time for women and filmmaking" say Evans. "More doors are open than ever before." All of the producers on the film were women.