Bert Seabourn, Red Tail, 2020. Acrylic on canvas. 36 x 48 in. Courtesy the artist. ©Bert Seabourn. Photo by Alexis Austin.
ArtNow 2021

showcases Oklahoma's deep artistic diversity with 27 artists, 114 works
Exhibition highlights variety of disciplines and demographics, plus honors Bert Seabourn with inaugural ArtNow Focus award
OKLAHOMA CITY | July 26, 2021 — As befits a state that is home to Native Americans, immigrants, refugees and the descendants of slaves, Oklahoma art contains multitudes. Opening to the public July 30, ArtNow 2021 — the first in Oklahoma Contemporary's new downtown home — proudly displays the rich diversity of the state's art community.
In its new biennale format, ArtNow 2021 features 27 Oklahoma artists, led by 2021 Focus Award honoree Bert Seabourn. The inaugural award recognizes the multitalented printmaker, painter and sculptor, who taught at Oklahoma Contemporary for years, for his contribution to the state's cultural landscape.
ArtNow 2021 hosts 114 works by the following artists, including Seabourn:
Sarah Ahmad
Rea Baldridge
Hoesy Corona
Chase Kahwinhut Earles
Josh Jaiye Farrell
Edward Grady
Raven Halfmoon
Melissa Jacobs
Kreg Kallenberger
Karam
Carrie Kouts
Sam Ladwig

Kyle Larson
Sarah Leis
Kalup Linzy
Amy Maguire
Leigh Martin
Simphiwe Mbunyuza
Mandy Messina
Nicole Moan
Audrey Peck
Gabriel Rojas
Tanni' (Tyra Shackleford)
Scott Vo
Dan Worcester

XVALA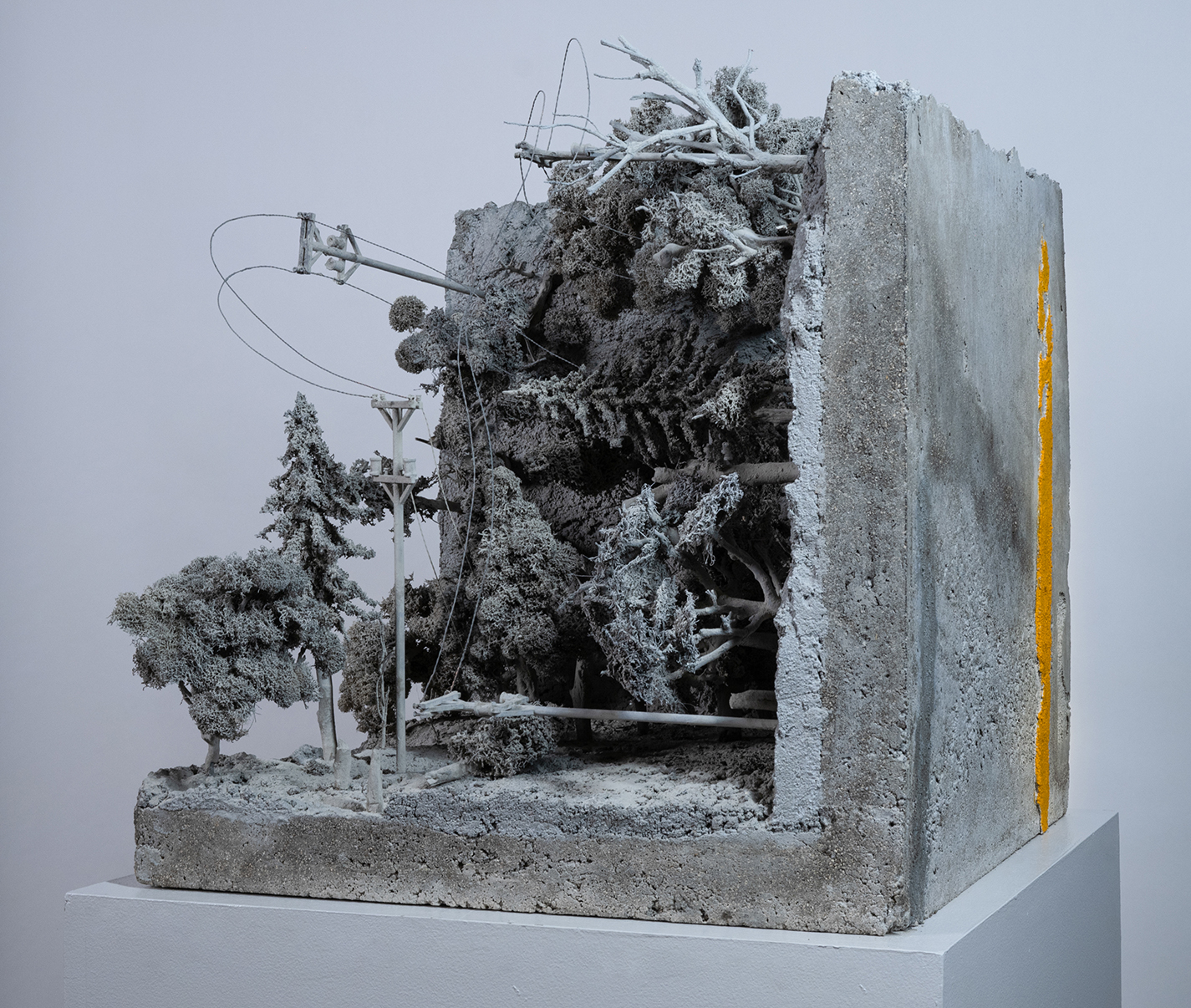 Curated by guest curator Helen Opper and guest curatorial associate Liz Blood, ArtNow 2021takes visitors through an exciting array of Oklahoma art, ranging from Moan's ceramic corsets and Kout's haunting sculptures to Ahmad's innovatively composed photography and XVALA's pop cultural meditations on consumerism.
"ArtNow 2021 features the work of 27 artists whose practices reflect the vibrant diversity of Oklahoma and of contemporary art," the curators said in a statement. "There is no one style or form of 'Oklahoma art' or one type of 'Oklahoma artist' — Oklahoma artists are Indigenous, Black, White, Latinx, Asian, Queer, Nonbinary, Immigrants, Native Oklahomans and everything in between. Art made in Oklahoma is a reflection and adaptation of long-held traditional creative practices as well as an indicator of innovative, investigative, global contemporary artistic modes of production."
#oklahomacontemporary#fineartmagazine#artfun