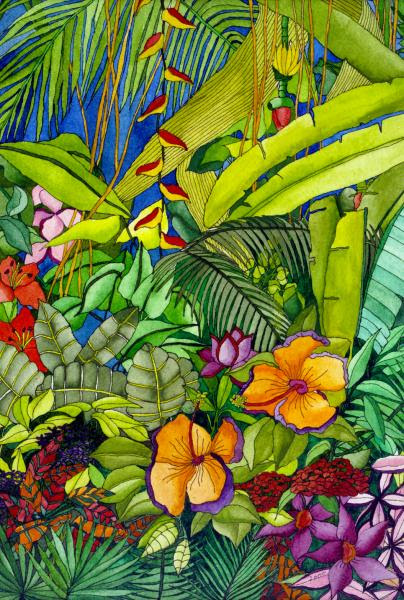 "I paint primarily using ink and watercolors and have shown my work at spaces such as The Salmagundi Gallery, Windsor Gallery, Long Island University and The Eldorado Gallery.
Currently, I am exploring contrasting color and white spaces. The motivation for my work continues to evolve, conscious of the importance of sharing the beauty of our world and preserving what occurs in nature."
To see more of Ruth Daniels work click here
SANJAY PUNEKAR
Morning Glory
"I am professional artist/ painter using both acrylic & water mediums - my studio is located in Delhi NCR, India. I specialize in large and small acrylic paintings, working directly with clients, interior designers, I love nature so I also do water color landscapes or abstract paintings for clients on commission as part of my business."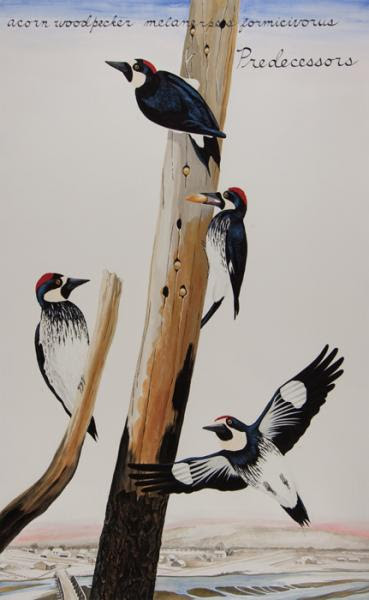 Jeffrey Long lives and works in San Francisco. A graduate from the California College of Art and The Rhode Island School of Design, Long has been working for decades to perfect his craft.
Inspired by Audubon, Long continues the tradition and "while Audubon's work stands as a catalogue of North American wonders, it is also a record of the last moments of an innocent world inhabited by naïve species undisturbed by the maelstrom, which was to come.
Long's project, on the other hand, catalogues the history of species from Audubon's time forward, some now vanished, some greatly diminished, and others conserved at least to the present day. Long delivers up the animal together with its back-story – the twists and turns added to the mix by human history and environmental degradation."
Jeff Long Studio
To see more of Jeffrey Long's work click here
Artists interested in applying for ArtSpecifier membership click here
ArtSpecifier.com is a curated website linking artists directly with desigers, architects, art consultants, art professionals, art collectors and art lovers world wide.
#fineartmagazine