Piccolo Spoleto Festival:
Closing Week Highlights!
He Cannot Escape Always: A Brother's Unfortunate Prophecy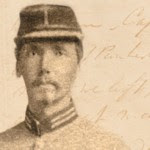 The life and death of John Julius Pringle Alston will be the subject of this dramatic reading. This is the story of family, patriotism, honor, duty and the human tragedy of war. A narrator sets the scene and provides historical context on the war. The family's correspondence spans over 50 years from February 1861 through a remembrances in 1918. A Middleton Place Foundation Production.
*Due to the historic nature of the venue, patrons with concerns about mobility and accessibility are directed to alert the Piccolo Spoleto box office to their attendance in advance of the performance. Please call Mindy Manziano, Box Office Manager, at 843-720-3819 for further assistance.

Two Tales from Concord, Virginia
June 3 at

6pm

,

June 5 at 7pm
The "love child of Truman Capote and Eudora Welty" (NYC's Next) tells tales from his mythical Blue Ridge Mountain town. Experience a madcap horseback odyssey of a well-favored lady and the heroic antics of a moonshining grand old lady. "The Southern Gothic genre is marvelously reincarnated in these beguiling stories...Eerily magnificent" (Star Tribune) Produced by Peter Neofotis.
Venue: Gage Hall
Address: 4 Archdale St.
Admission: $15 Adults, $13 Seniors and Students


The Sound of Charleston
Experience the sounds that define Charleston's musical heritage -gospel, Gershwin, Civil War, jazz and light classics-all coming to life in live 75 minute concerts. Artists include Ann Caldwell, Ghadi Shayban, D'Jaris Whipper-Lewis, Carl Bright, Bart Saylor, Tiffany Rice, John Tecklenburg, Lonnie Hamilton and others. Artists for each show can be viewed at www.soundofcharleston.com.
Venue: Circular Congregational Church
Address: 150 Meeting St.
Admission: $28 Adults; $26 Seniors; $16 Students; Free 12 & under
IN PERSON: Charleston Visitor Center, 375 Meeting Street, Charleston, SC 29403. Daily from
9am-5pm
. Payments accepted: Cash, Check, and All major credit cards.
PHONE IN: Ticket Hotline at
(866) 811-4111
to speak with a live ticket salesperson,
available
Monday
-
Friday from 9am-9pm
&
Saturday
-
Sunday from 10am-6pm
.
Payments accepted: All major credit cards.
ORDER ON-LINE: 24 Hours a day / 7 Days a Week at
www.piccolospoleto.com
.
Payments accepted: All major credit cards.