We are in the final few weeks of the Spring Group Show and are pleased to announce the addition of a new painting by Patricia Traub. CAPTIVE GEOFFREY'S MARMOSETS, depicts two marmoset monkeys perched on a shallow pedestal against an infinite black ground, a signature feature for her compositions. Rarely growing larger then 8", these particular marmosets are rendered nearly life size.

Patricia Traub, Captive Geoffrey's Marmoset, Oil on Panel, 12" x 12"
In anticipation of Alexandra Pacula's forthcoming solo show, her new painting, Soaring Empire, is now on view. Pacula's first solo show at Gallery Henoch will open

October 2nd, 2014

.

Polish-born, New York-based artist Alexandra Pacula (b. 1979, based in New York, NY) paints large-scale works exploring the dynamic energy of cities at night. Pacula investigates a world of visual intoxication employing virtuosic brushwork, vibrant color, and fluid gestures all simulating the turbulence of the nocturnal urban environment. Pacula's unique lexicon of mark-making combines techniques from impressionism, expressionism and photorealism. The resulting compositions vividly convey the exhilaration of a nightly excursion.

Pacula's work has been exhibited throughout the United States as well as Russia, Spain, London, and Paris. In 2010, she was the recipient of the New York Foundation for the Arts Painting Fellowship, as well as a one-year residency at the Marie Walsh Sharpe Art Foundation, sponsored by the Robert Sterling Clark Foundation. In 2008 Pacula won the Saatchi Showdown Competition. Pacula received her MFA at Montclair State University in 2006 and her BFA from Rutgers in 2002.

For more information on Alexandra Pacula, please contact the gallery.
Alexandra Pacula, Soaring Empire, Oil on Canvas, 68" x 48"
Gallery Henoch is delighted to introduce painter Todd Lanam as the newest addition to our roster of artists. With a background in traditional landscape painting, Lanam seeks new ways of bringing meaning and relevance to the genre. Using layers of shifting perspective, Lanam toys with the malleability of memory and experience; what is actually seen and experienced vs. what is remembered in the mind's eye.

Todd Lanam received his MFA from San Francisco State University in 2011, and continues to live and work in the Bay Area.

For more information on Todd Lanam, please contact the gallery.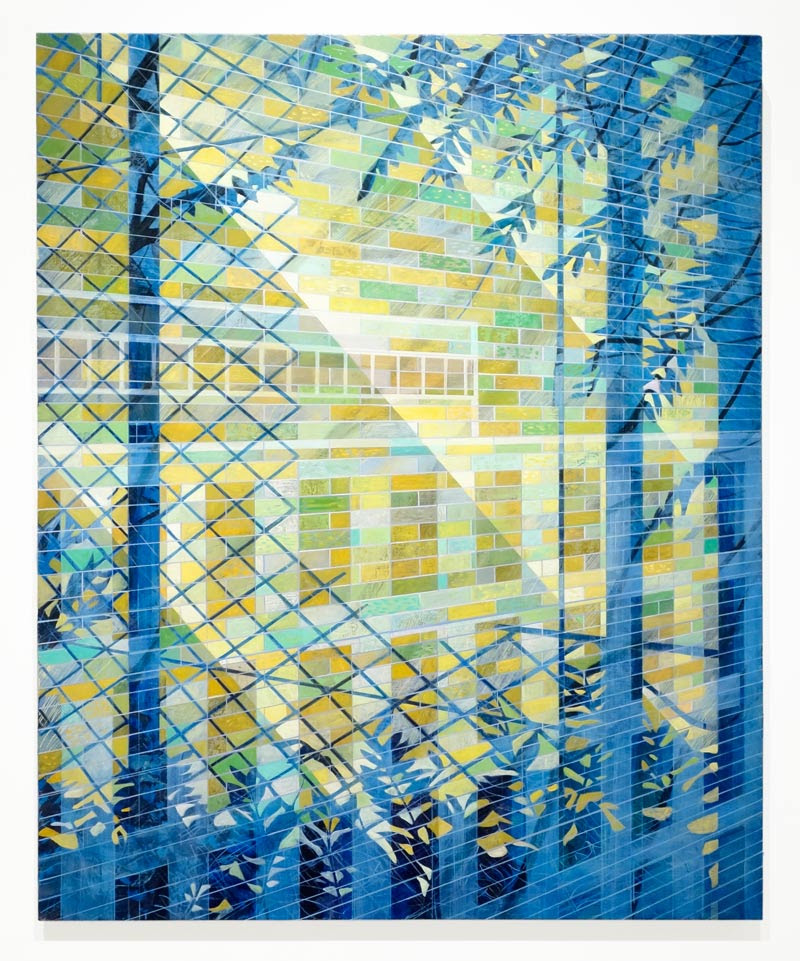 Todd Lanam, San Mateo Window, Oil on Canvas, 38" x 31"
G A L L E R Y H E N O C H
5 5 5 W E S T 2 5th S T R E E T
N E W Y O R K, N Y 1 0 0 0 1

#fineartmagazine