Marcus Jansen,
b. 1968, Manhattan, NY is a former combat soldier who transformed his life from being at War to a leading contemporary painter that became known for his gritty urban landscape paintings since the 1990s.
Jansen is one of America's new pioneering painters and was included in numerous International Biennials including the Fleurieu Art Prize 2013 Biennale, Australia noted as the highest valued landscape painting prize anywhere in the world curated by Nigel Hurst, Director & Chief Executive, Saatchi Gallery London.
His most recent project
The Art Album
in New York City shows Jansen's work on the book cover with some of the worlds most recognized contemporary artists inside including, Shepard Fairey, Takashi Murakami, Jonathan Meese, Daniel Richter and Chuck Close. Discovered by former Museum director Jerome A. Donson, (Director of the American Vanguard Exhibitions Europe 1961), in charge of traveling exhibitions at the Museum of Modern Art, (MOMA), New York, Jansen is an Internationally known painter and seen by many as a pioneer of expressive urban socio-political painting or as Donson puts it, "reminiscent of the Ash-Can School."
Jansen's Museum collections include The Moscow Museum of Modern Art (MMOMA), Russia, The PERMM Museum of Contemporary Art, Russia,
The New Britain Museum of American Art
, CT, The Kemper Museum of Contemporary Art, MO,The National Taiwan Museum of Fine Art, Taiwan and the Smithsonian Institution in Washington DC. Jansen is also one of the ABSOLUT VODKA artist's of this century along side names Damien Hirst, Andy Warhol and Keith Haring.
Jansen's awards include the New American Paintings No. 94, Alumni inclusion 2012, curated by Dan Cameron, Founder of the US Biennial Inc. The Aesthetica Art Prize 2012, United Kingdom, the Laguna Art Prize 2013, Venice Italy and the Dave Bown Project Grant in 2012. He is represented by Lazarides Rathbone, London, UK and Galleria Bianca Maria Rizi & Matthias Ritter, Milan Italy.
Marcus A. Jansen: Future Ground
Opening Reception:

Guest Curator:
Richard Beavers of House of Art Gallery

Castle Fitzjohns Gallery
98 Orchard Street
New York, NY 10002
Jamel Shabazz - Hot Fun in the Summertime
The West Harlem Art Fund and FUƧION NYC
Date:
Thursday, March 6, 2014
Time:
12:00 PM to 9:00 PM (EST)
General Admission: $15.
Four Points by Sheraton Manhattan Soho Village
66 Charlton Street
New York, NY 10014
Participants must bring their paper ticket.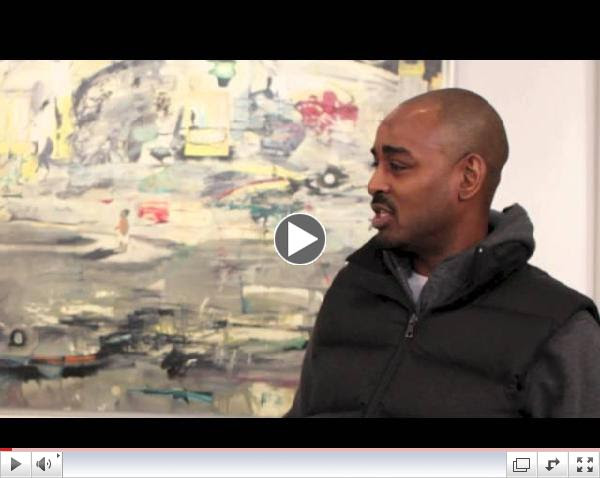 FUSION Art interview: Richard Beavers (Founder of House of Art Gallery)
FUƧION NYC is an engaged, curator-driven platform for exhibitions and public art around the City. The organizers will produce several curatorial experiences for the public. Our show will explore what it takes to live and express oneself as a full human being. Technology has not only changed our lives forever but also the relevancy of human endeavor.
All facets of our life have been affected and how we relate to one another. So, we will look at ways where we can re- integrate our humanity creatively that includes are desires, individual tastes and environment through the lens of curators and artists of color.
Lead Curators:
Savona Bailey-McClain and Yves Marie Vilain Participating
Curators:
Richard Beavers, Ina Archer, Badder Israel
Artists:
Ina Archer, Brian Convery, Dianne Dwyer, Scherezade Garcia, Chris Harris, Yasmin Hernandez, Ariel Jackson, Shani Peters, Joshua Reynolds, Adrienne Reynolds, Madeline Schwartzman, Dianne Smith, Toccarra Thomas, Yves Marie Vilain.
Participants must bring their paper ticket.
"Life After Death"
March 9, 2014
marks the 17yr anniversary of the passing of Christopher "Notrious B.I.G." Wallace.

This exhibit shines a light on his legacy with some of the hottest, most buzz worthy and leading visual artists.
Their artwork will be showcased alongside the lyrics of Biggie Smalls to also connect the relationship between Hip-Hop and Contemporary Fine Art with the unique themes present in these selected works.

Curators:
Dawud Knuckles (author of The Art Album)
Richard Beavers
Artists:
Jas Knight, Jamel Shabazz, Frank Morrison, Dan Ericson, Charly Palmer and Sajjad Musa

Book Signing: "The Art Album"
Dawud Knuckles
Date:
Saturday, March 8, 2014

House of Art Gallery
408 Marcus Garvey Blvd.
Brooklyn, NY 11216
Tickets:
About House of Art Gallery
House of Art Gallery is a contemporary fine art gallery that markets, promotes and sells the work of visual artists. The gallery represents artists in the primary market specializing in emerging, mid-career, and established artists. Our collection primarily consists of original works of art featuring a multitude of genres and themes with a focus on unique, distinctive and rare artwork that has appreciative value. HOA Gallery's goal is to educate and provide a professional, comfortable and welcoming environment, whether you are a seasoned collector, art appreciator or merely have an interest in learning about art, alike.
#fineartmagazine