MUSEUM HOURS UPDATE
Due to the ongoing impact of Hurricane Sandy, the Whitney is changing its hours for Friday, November 2, to 11 am–6 pm. Pay-what-you-wish hours will not be in effect, but will resume on Friday, November 9. Read on for a list of exhibitions on view.
Eleanor Antin: Conversations with Stalin and the Wade Guyton OS stroller tour scheduled for tomorrow, November 2, have also both been canceled. See the online calendar for an up-to-date listing of events and programs.
Please note that the Whitney's phones remain inactive, and the Museum's administrative offices are closed.
We hope to see you at the Whitney!
---
Exhibitions
Wade Guyton OS
"The Whitney Museum has a hit on its hands: a beautiful show organized by a young curator that makes a cogent case for the work of a young artist."—The New York Times
Through January 13, 2013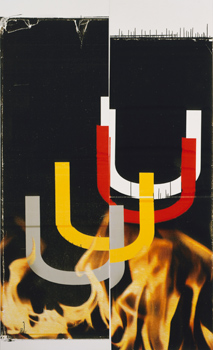 Over the past decade, New York–based artist Wade Guyton has pioneered a groundbreaking body of work that explores our changing relationships to images and artworks through the use of common digital technologies, such as the desktop computer, scanner, and inkjet printer. Guyton's purposeful misuse of these tools to make paintings and drawings results in beautiful accidents that relate to the ways in which we haltingly navigate the visual and technological barrage of our time.
Richard Artschwager!
"The last great minimalist"—New York Magazine
Through February 3, 2013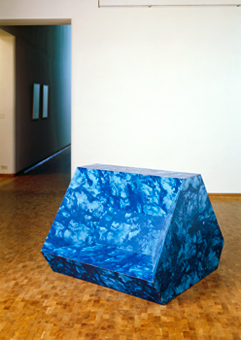 Richard Artschwager had his first solo exhibition at the age of forty-two, in 1965 at Leo Castelli Gallery. Since then his art has been shown throughout the world, and his enigmatic and diverse work has been influential, yet not thoroughly understood. This exhibition is a comprehensive review of Artschwager's remarkable creative exploration of the mediums of sculpture, painting, and drawing, and is the first retrospective exhibition of Artschwager's work since the one organized by the Whitney in 1988.
. . . as apple pie
On continuous view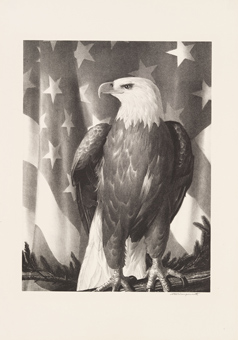 Images, like words, can trigger a cultural or emotional response to a shared national ethos. Artists have employed images—sometimes straightforwardly, often obliquely—in order to comment on a country, its people, its political or social goals, and its self-image. This exhibition explores this phenomenon through a rotating installation, drawn from the Whitney's collection, of works on paper by a diverse group of artists including Robert Bechtle, Enrique Chagoya, Howard Cook, William N. Copley, Edward Hopper, Willard Midgette, Joseph Pennell, Benton Spruance, and Stow Wengenroth.
---
IMAGE CREDITS
Wade Guyton (b. 1973), Untitled, 2006. Epson UltraChrome inkjet on linen, 89 × 54 in. (226.1 × 137.2 cm). Private collection. © Wade Guyton. Photograph by Lamay Photo
Richard Artschwager (b. 1923), Logus (Blue Logus), 1967. Formica on wood, 35 × 45 1/2 × 48 in. (88.9 × 115.6 × 121.9 cm). Museum Ludwig, Cologne/Peter und Irene Ludwig Stiftung. © Richard Artschwager
Stow Wengenroth (1907–1978), Bird of Freedom, 1942. Lithograph, 21 9/16 × 15 1/16 in. (54.8 × 38.3 cm). Whitney Museum of American Art, purchase 42.13. Digital image © Whitney Museum of American Art
---