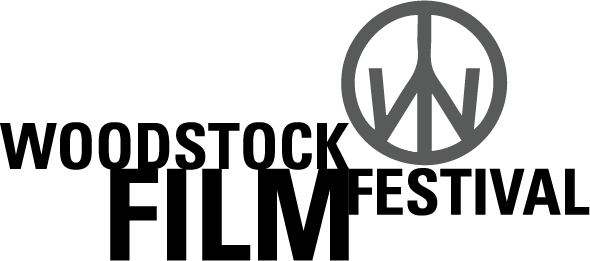 Join us October 1st for a Women in Film: Then and Now panel at Woodstock Film Festival, co-presented by NYWIFT!
When Festival Founder Meira Blaustein and noted Critic Thelma Adams programmed their "Amazing Women in Film" panel for the first time in 2004, the morning events were the B-side of the male-heavy producer's panel that followed. The audience was all women. And they were curious and engaged. Over the years, the panel gathered notable high profile women directors, producers and actors. And we began a dialogue that started in that quiet corner at Utopia Studios, and then blossomed with each new year, becoming part of a wave of advocacy for the women's gaze in the media. Where did we come from, how far have we gotten, and what can we manifest for the future? That's the goal of this now popular panel that began in relative obscurity and fought to be heard.
Please note that White Feather Farm requires proof of vaccination status to be presented at the door.
Date: Saturday, October 1, 2022
Time: 12 PM ET
Location: Broken Wing Barn at White Feather Farm -1389 State Route 212, Saugerties, NY 12477
Cost: $20
Use Code NYWIFT20 for 20% off tickets to the panel
Panelists
Karen Allen is a theatre and film actor and director. She has made over 50 films as an actor starting with Animal House, Raiders of the Lost Ark, Starman and Scrooged and most recently A Year By the Sea, Colewell and A Stage of Twilight. She has directed in the theatre for the past 12 years and directed her first film in 2017,"A Tree. A Rock. A Cloud" based on a Carson McCullers short story.
Julie Goldman is an Oscar-nominated and Emmy Award-winning producer and executive producer of documentary features and series, including The Mole Agent, In The Same Breath, The Velvet Underground, A Thousand Cuts, One Child Nation, Life, Animated, to name a few.
Thelma Adams (Moderator) is a prominent American critic and an outspoken voice in the Hollywood community and a founding participant in the Awards Site GoldDerby.com. A two-time Chair of the New York Film Critics Circle, she has been the in-house film critic for Us Weekly and The New York Post, and has written essays, celebrity profiles and reviews for AARP, The Wrap, The Boston Globe, Variety, Yahoo! Movies,The New York Times, O: The Oprah Magazine, The Hollywood Reporter, Parade, Marie Claire and The Huffington Post. She co-produced the Emmy-nominated Feud: Bette and Joan. Adams studied history at the University of California, Berkeley, and received her MFA from Columbia University. Thelma Adams is the author of the best selling historical novels Bittersweet Brooklyn and The Last Woman Standing, and Playdate, which Oprah magazine described as "a witty debut novel."
Presented in collaboration with Woodstock Film Festival
Event Information
NYWIFT @ Woodstock Film Festival: Women in Film: Then and Now
Date/Time:

Saturday, Oct 1, 2022
12:00 PM to 2:00 PM

Location:

Broken Wing Barn at White Feather Farm

Register »


(opens in new window)