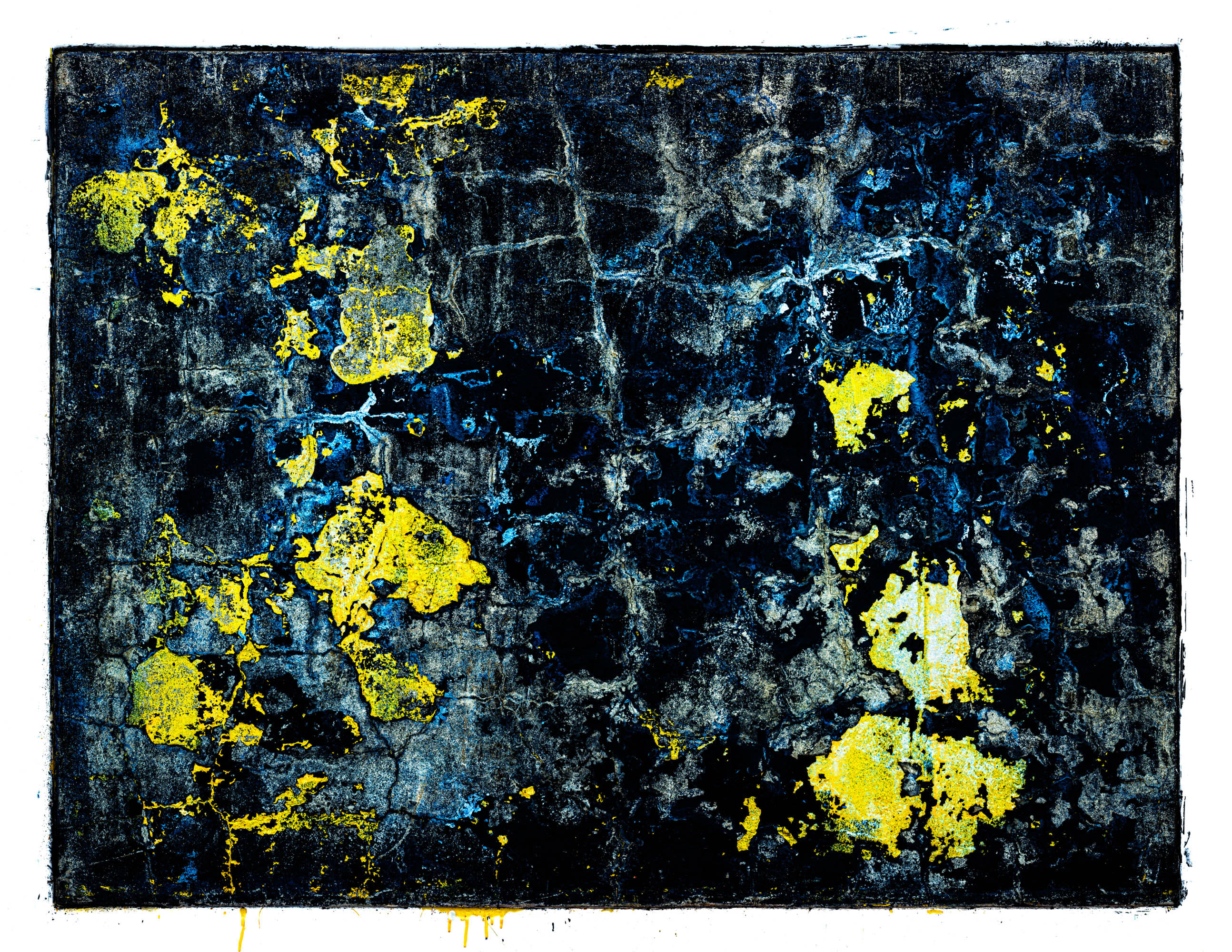 Wyatt Gallery
Subtext II: Meditations
May 17th - June 25th 2017
Reception:

May 17th

6-8pm

Foley Gallery is pleased to present Subtext II: Meditations, a solo exhibition featuring works by Wyatt Gallery. This will be the artist's second solo exhibition with the gallery.

Meditations move the Subtext series towards a closer connection with the artist's spiritual practice of meditation by identifying opportunities for an urban-mindfulness experience. The photographs in this series are sourced from found advertising spaces throughout the New York City subway system. Years of glue, paper, scraping, painting, gluing...repeat, have left clues of the palimpsests that have been recorded for years if not decades.

Gallery transforms these evolving abstractions into UV cured photographic plates, that reference the period of black paintings by Robert Rauschenberg in the 1950's or the French décollage art of the 1960's Nouveau Réalisme movement. The viewer is presented with a scene that may have only been visible for hours, maybe days - until the next advertisement is placed on top, transforming the space yet again. By leaving the walls as found, un-manipulated and uncropped, Subtext challenges the ability to let go of control and accept what is, while reminding the viewer that all is perfect in its imperfection and our inner scars create our true beauty.

Meditations continue the dialogue of the original Subtext series by getting further in tune with Gallery's personal spiritual practice. Gazing into these spaces, Gallery finds reverence and tranquility. Wyatt uses photography to examine a sense of spirituality and resiliency found within spaces of emptiness, destruction, and loss. For a moment, we may find quiet contemplation and transcendence in a context where Subtext becomes more powerful than the rush around us.

Gallery received his BFA in photography at the Tisch School of the Arts at New York University in 1997. Currently the executive director of For Freedoms, he is the recipient of numerous honors and awards such as the Fulbright Fellowship, PDN 30, and ICP's Infinity Award. His photographs have been exhibited throughout the world and are in major private and public collections including the Museum of Fine Arts in Houston, the George Eastman House, the New Orleans Museum of Art, Twitter, and American Express.
Subtext II: Meditations will remain on view through

June 25th, 2017

. Foley Gallery is open

Wednesday

through

Saturday

,

11 - 6pm

,

Sunday

12:30 - 6pm

. To request images; please contact the gallery at 212.244. 9081 or info@foleygallery.com.
#fineartmagazine