MAKING WAVES
a Faculty Exhibition
August 21 - September 12
"Linden Bark Red" knitted industrial wire sculpture by Joyce Goodman. Photo credit: Cathy Carver
The heart of the Art League of Long Island is its distinguished and dedicated faculty.
In advance of the fall semester, the Art League of Long Island honors them in an
exhibition of their personal work.
The Art League's faculty is comprised of well-respected, award-winning artists who also
share a common goal of excellence in teaching art to students of all ages and abilities.
They are dedicated to introducing new techniques and materials to their students, challenging them to root out compositional clichés and
getting them to think about their work in new ways.
In addition to its long-time group of master teachers in the classic areas of painting,
drawing, ceramics, and sculpture, the Art League is making waves in presenting
new classes and workshops that go beyond the traditional forms of expression.
For example, one of their newest faculty members, a professional goldsmith,
takes knitting to another level as she teaches students how to create unique jewelry
by knitting with metal wire.
Teaching artists also conduct classes in mosaic design, fused glass,
digital photography, painting on silk to make wearable art,
and other specialized jewelry techniques.
Admission to the exhibit is open to the general public at no charge
Monday through Friday 9am - 4pm and on Saturdays 11am - 4pm.
The gallery will be closed Monday September 6 in observance of the Labor Day holiday.

Join Us @ Their Newest Location
168 B Glen Cove Road · Carle Place, New York
Thursday, September 2, 2010
5:00 - 8:00 pm
Enjoy a Night of
ART
Demonstrations

by
Donna Harlow Moraff


&
Roberta Erlagen
Live DJ Music · Discounts

· Refreshments


Hors d'oeuvres · Cocktails
Bring your Friends and Family

Please RSVP by Monday August 23
631.462.5400 ext 233 or 227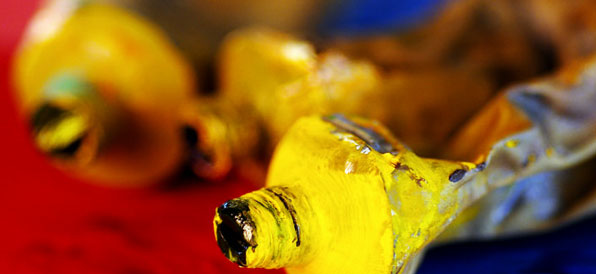 Call for Artists:
Our 47th Holiday Fine Art & Craft Fair
will be held at the Art League December 4 and 5
at our spacious facility in Dix Hills.
Visit www.artleagueli.org to download prospectus.
Register now for FALL
Classes and Workshops!
Check out the Art League's Fall class schedule at
www.myartleague.org
,
or
click here
to download a print version
Lots of new classes and unique workshops in store,
here are a just a few of them!
Starting in September
and again in November, nationally recognized
award-winning artist and local resident,
Nanette Fluhr
, will teach a class called
Painting the Portrait & the Figure in Oil from Life
Coming this October
is artist
Joel Spector
'
s
two-hour still life pastel demonstration,
where students can learn about his approach
to the "creative process" and the language of art
Starting in October and again in November
catch Certified Creative Coach
Elizabeth Cassidy's
workshop, Coaching for the Creative Soul,
where artists can reinvigorate their sense of creativity
The Art League of Long Island | 107 East Deer Park Rd | Dix Hills NY 11746
631.462.5400 |
www.artleagueli.org